The Kenyan men's national team's, the Harambee Stars, social media activity had a cumulative organic reach of slightly over 1.7 million during the just concluded FIFA International break.
Stars, who are active on three major social media platforms; Twitter, Facebook, and Instagram, played host to the Chipolopolo of Zambia at the Nyayo National Stadium in Nairobi on the 9th of October 2020 with the game marking a return to competitive football in the country after a seven-month layoff following the covid-19 outbreak.
The statistics were generated from an eight-day period before and after the match, starting with the players checking in to camp on Sunday 4th and concluding with the match highlights the day after the game.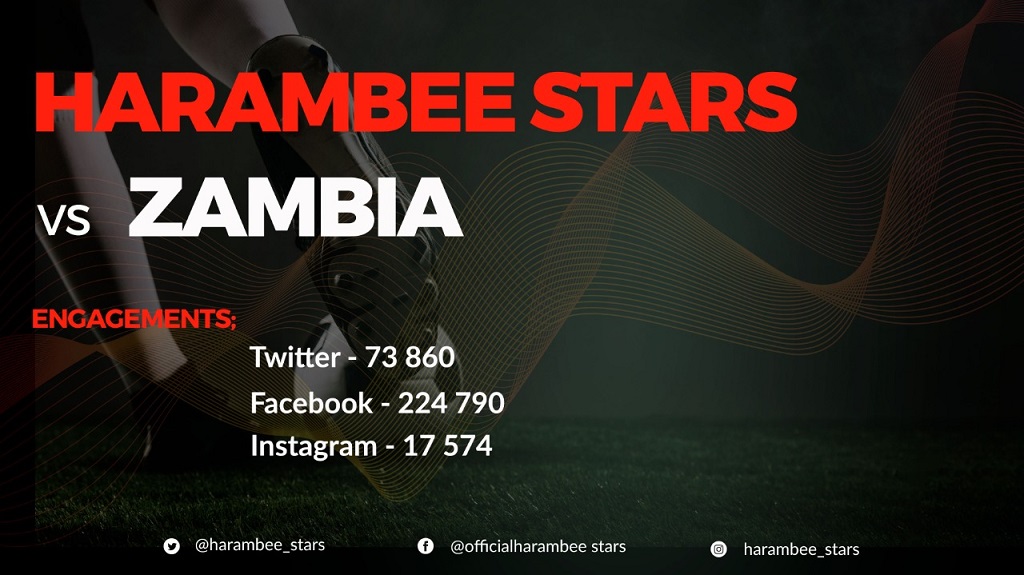 Of the 1,731,402 people reached across all platforms, a total of 316 224 which is 18.26%, engaged with the posts/tweets. Facebook had a cumulative engagement of 224,790 with Instagram chipping in with 17,574 engagements. On its part, Twitter had 73 860.
On matters reach, Twitter was the leading platform with 861,700 impressions which accounts for 49.77% followed by Facebook which had a reach of 663,474 that is 38.32% while Instagram had a reach of 98,339 which accounted for 11.91% of the total accumulation.