Leading online gaming firm, Betika, launches phase two of the Betika Na Community initiative on Friday, February 7, 2020 at the Camp Toyoyo grounds.
The firm on Tuesday, November 12, 2019, signed a sponsorship deal with the Football Kenya Federation where they became the community grassroots football partner for FKF.
Under the initiative, over  150 competing teams from the country  will get in-kind provision of uniforms, financial support, kits, balls, nets, and other sports equipment.
Betika launched phase two  of the sponsorship dubbed "Betika Na Community" on Friday, February 7, 2020 during a special friendly match between Kibera Black Stars and Jericho All Stars which they drew 1-1 leading them to a penalty session where Jericho Rising Stars emerged the winner with a total of four goals against Kibera Black Stars two goals.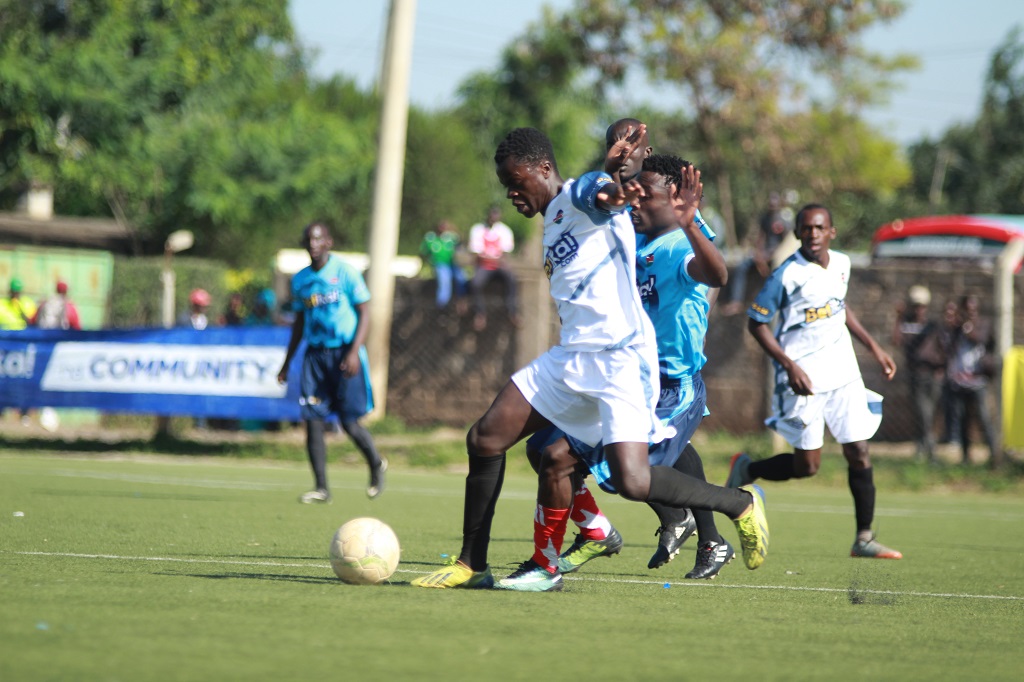 Speaking at the launch, Mr. John Mbatiah, the firm's Commercial Head said, "This partnership confirms our commitment to investing in the community through sports, arts, and culture with football being a key focus. Through this, we aim to improve the standards of the game as we nurture talent both at the grassroots and national level,"
FKF CEO, Mr Barry Otieno, expressed his heartfelt gratitude towards the Betika Na Community initiative
"I would like to thank the Betika team for stepping in to help develop football among the youths in the grassroots level by offering them uniforms and in kind provisions."