Football Kenya Federation's International matches organizing committee (IMOC) has on Wednesday, June 25, 2020, carried out an appraisal on the refurbished Nyayo National Stadium, which is nearing completion after being closed for renovations.
This is ahead of a scheduled inspection by the Confederation of African Football (CAF) in the coming days, subject to the global Covid-19 pandemic, to ascertain whether it is fit to host international matches.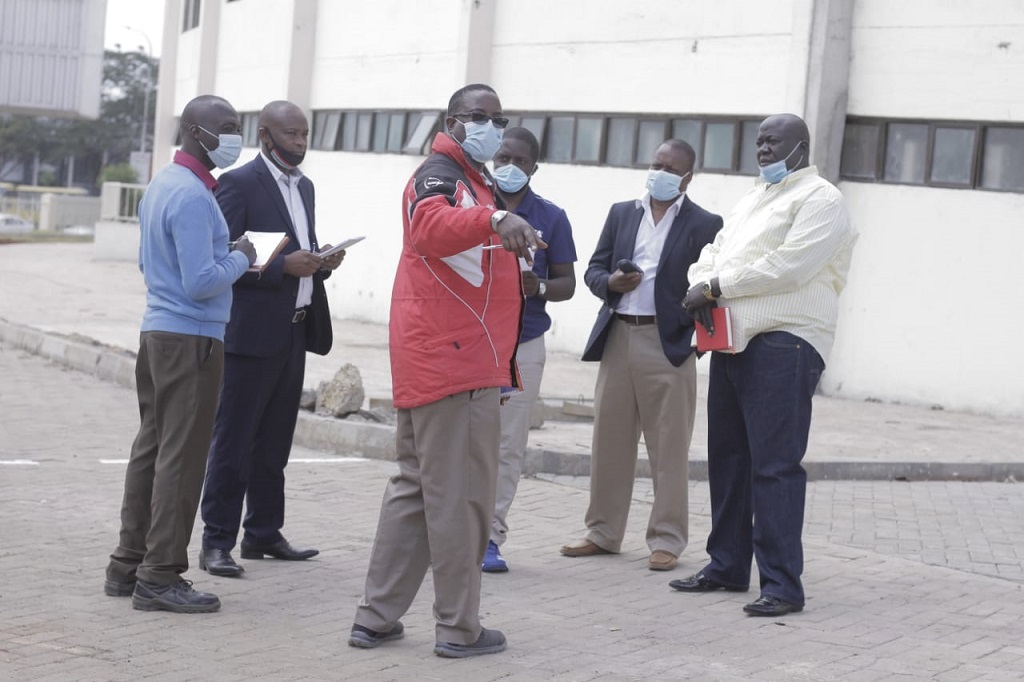 The committee had a feel of the stadium's amenities, among them the changing rooms, VVIP and VIP daises, media tribunes and centers, live production zones, doping rooms, and emergency medical rooms.
"We are happy with the progress made this far since it is evident a lot has clearly been put in to make this stadium what it is now," said FKF IMOC chairman Michael Majua.
"Some areas, however, need to be improved to suit CAF and FIFA requirements, and we are happy to share with Sports Kenya with a view of having this stadium fully ready for the upcoming international matches," he added.
The committee is in the coming days set to present its recommendations to the Ministry of Sports.