Find out more on the FKF Electoral Board Website, http://eb.footballkenya.org
FKF has on Tuesday, October 8, 2019, unveiled its electoral board ahead of the upcoming elections set to be held on Saturday, December 7, 2019.
Constituted by the National Executive Committee as provided for in Article 39 Clause 1p of the FKF Constitution, the board will be in office for four years effective October 8, 2019, following its ratification and adoption at the 2019 FKF Annual General Meeting.
The Board will oversee the National Elections and County Elections, and may also appoint an individual or institution to oversee sub-county elections.
"We are confident that the board members will uphold election integrity and do their job appropriately," said FKF Ag. CEO Barry Otieno during the unveiling.
Also read: Harambee Starlets starting lineup for Ghana Olympic qualifier named
Prof Edwin Wamukoya, who leads the board that also has Eunice Lumallas (Secretary) and Abdi Said, Robert Nyakundi and Elynah Shiveka as members, assured stakeholders of election integrity.
"Integrity will be judged by you as the members of this board have taken an oath. We are committed to not only running a free and fair election but also ensuring that eligible candidates are not locked out and disputes are resolved timely," he said.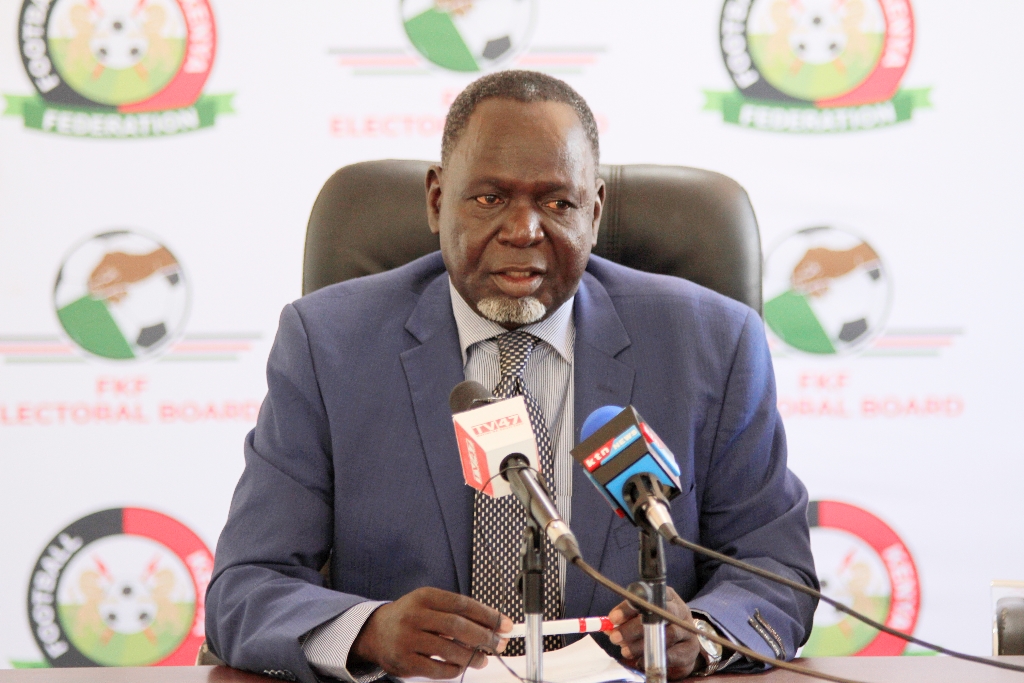 "We shall have regular briefings and all our numbers and relevant information will be on the board website, http://eb.footballkenya.org," he added.
The Board's first assignment is nomination and verification of candidates. A preliminary list of candidates is expected on October 21, 2019.
Also read: Free entry for Harambee Starlets, Ghana Olympics Qualifier