Football Kenya Federation has, in the 2020/21 season, undertaken LIVE streaming of FKF Women Premier League matches on social media, in a move aimed at increasing women football's commercial value.
So far, the Federation has streamed LIVE 12 matches in Nairobi, Kitale, Kakamega, and Thika, with at least 15 more scheduled this season.
The project has witnessed growth in organic reach on the Federation's social media pages, with Facebook particularly gaining approximately 5,000 new followers.
"We are on a mission to qualify for the 2023 Women World Cup. As a starting point, we thought it was necessary to get these matches on our followers' phones," said FKF General Secretary/CEO Barry Otieno.
"This way, we not only increase the women league's commercial value but also expose the players to a wider audience, key in securing partnerships that can fuel our mission," he added.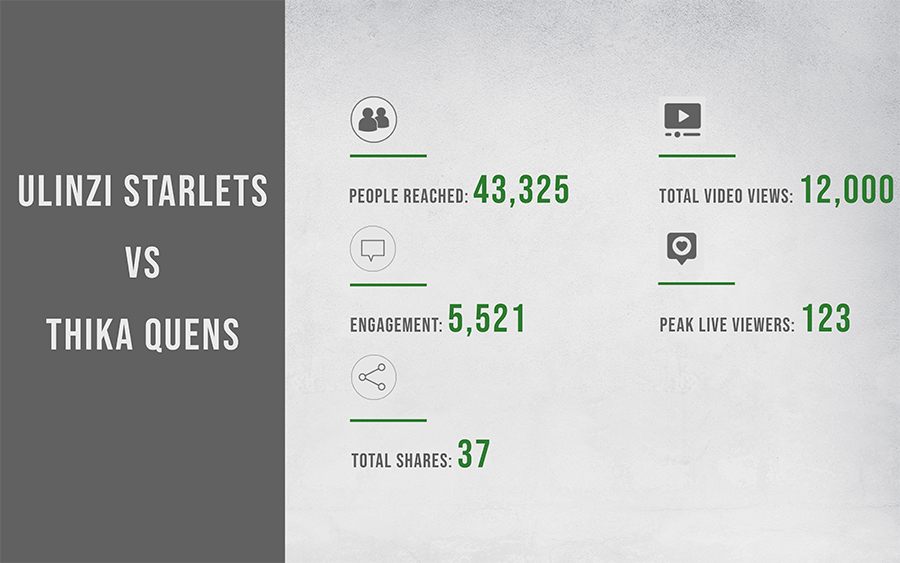 Ulinzi Starlets' opening match of the season against Thika Queens at the Utalii Grounds was the most-watched. The stream reached 43,325 people and had a peak live viewership of 123 people at some point.
The Federation's end game is to have the stream done with multiple camera angles, and in the end, have it broadcasted LIVE on free-to-air and/or pay Television.
WPL Live Streaming Stats: Click to View