The Kenya women national team, Harambee Starlets, kicked off training at the Utalii grounds on Monday, September 23, 2019, ahead of their upcoming Olympics Qualifier against Ghana.
17 players took part in the morning session, with the team expected to be full house in the course of the day.
Assistant coach, Jackeline Juma has exuded optimism in the team, noting that they have all it takes to get a positive result.
"I believe in my players' readiness to get another win and proceed to the last round," said the coach
"Ghana is a tough team since we played against them in 2016 and managed 1-1 draw but with enough zeal and practice we shall be able to perform in the game," she added.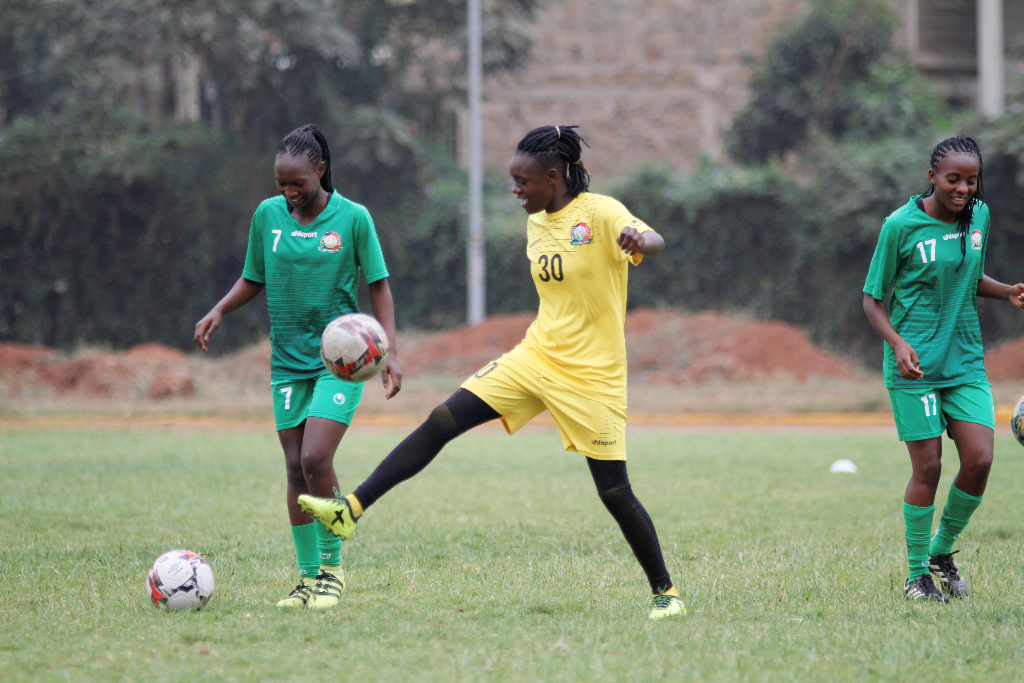 Forward Mwanahalima Adam also expressed belief in her fellow players, urging them to maintain the momentum they had last in the last game against Malawi.
"I only urge my teammates to keep the momentum they had that led to our win against Malawi and we shall get a positive result against Ghana," said Adam.
Midfielder Vivian Corazone Aquino, meanwhile, issued a rallying call to fans to come and support as they play as it is a source of motivation.
"To the fans, I urge them to come in large numbers and support us as we play Ghana since it serves a great motivation to us as the players," said Corazone.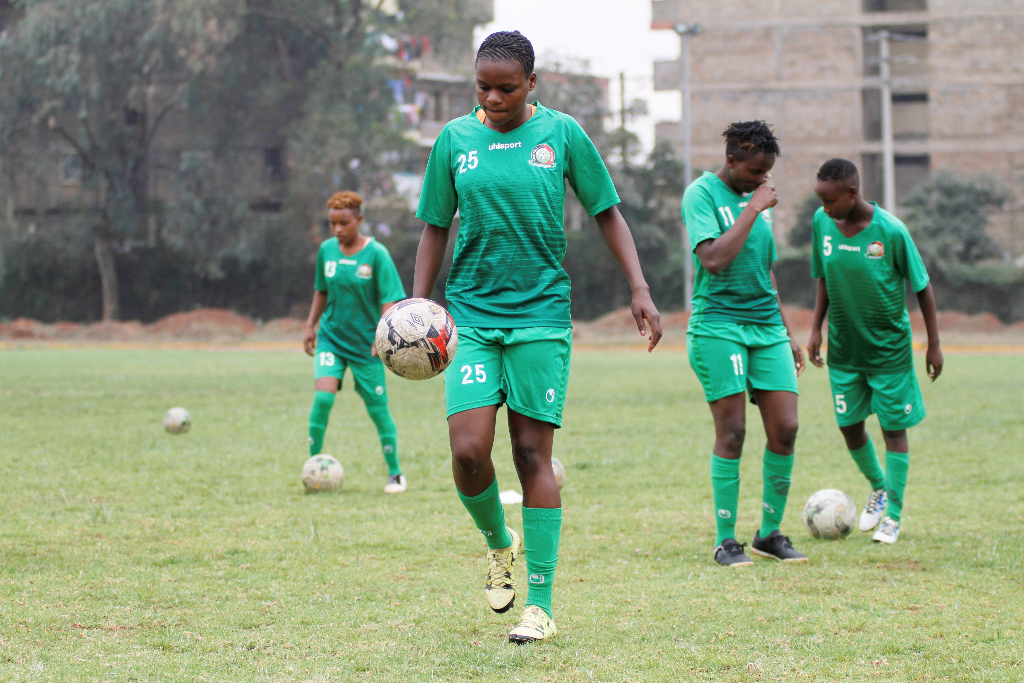 The first leg is set to be played on October 4, 2019, in Ghana. Starlets are thus scheduled to depart on October 2 and will jet back on October 5, 2019. The second leg will be played on October 8, 2019, at the MISC Kasarani.
Also read: CAF CL: Gor Mahia, USM Alger return match officials named
Provisional Squad
Goalkeepers
Annette Kundu (Eldoret Falcons), Judith Osimbo (Gaspo Youth), Monica Odato (Wadadia), Phiona Awino (Thika Queens)
Defenders
Vivian Nasaka (Vihiga Queens), Fosca Nashivanda (Zetech Sparks), Wincate Kaari (Thika Queens), Nelly Sawe (Thika Queens), Dorcas Shikobe (Oserian), Lucy Akoth (Mathare United), Ruth Ingosi (Eldoret Falcons), Cynthia Khaveye (KGSA), Quinter Atieno (Gaspo), Lydia Akoth (Thika Queens)
Midfielders
Elizabeth Wambui (Gaspo), Sheryl Angachi (Gaspo), Corazone Aquino (Gaspo), Topista Nafula (Vihiga Queens), Martha Amunyolete (Trans Nzoia Falcons), Hannah Mbithe (Limuru Starlets), Sharon Khasandi (Kayole Starlets), Gentrix Shikangwa (Wiyeta Girls), Cynthia Shilwatso (Vihiga Queens)
Forwards
Janet Moraa (Eldoret Falcons), Mwanahalima Adam (Thika Queens), Bertha Omita (Kisumu All-Starlets), Mercy Airo (Kisumu All-Starlets), Sharon Adhiambo (Makolanders), Elizabeth Katungwa (Kwale Girls), Puren Anyetu (Zetech Sparks)
Also read: Gaspo, Thika queens share spoils as Vihiga Queens trounce Eldoret Falcons