Zetech Sparks has beaten Kayole Starlet 4-3 on Sunday, January 17, 2021, at the Stima Members Club.
Puren Alukwe netted a goal in the 5th minute giving Zetech Sparks the lead. Christine Ngoizi replied with a goal for Kayole Starlet in the 16th minute.
Elizabeth Wanyonyi pulled a brace past the Kayole Starlet defenders in the 24th and 32nd minute as Kayole Starlet forward Lydia Akoth bagged a goal from the pen in the 38th minute, closing the first half scores at 3-2 in favor of Zetech Sparks
After the break, Juliet Andibo broke through Zetech Sparks' defense to net the equalizer in the 6oth minute. The game run at a stalemate until Puren Alukwe capped off her brace in the 85th minute, sealing the scores at 4-3.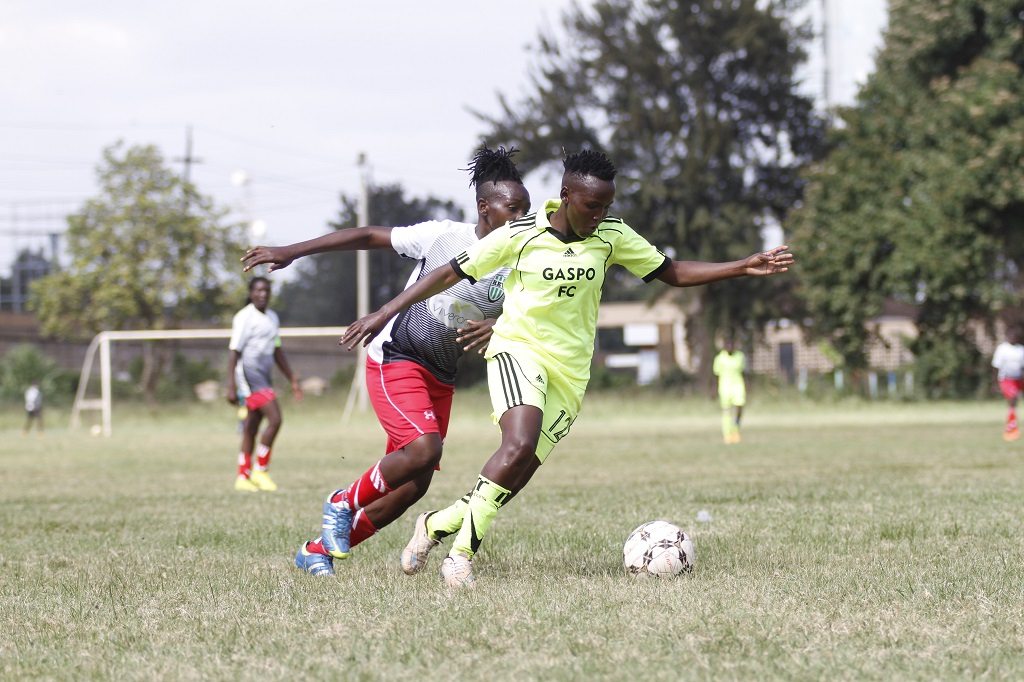 Later on, in the same venue, Gaspo Women and Kibera Soccer Girls Academy both shared a point after they closed with scores of 0-0.
Round 4 Results
Zone A
Saturday, 16th January 2021
Thika Queens 2-0 Makolanders (Thika Stadium, 2 pm)
Ulinzi Starlets 9-0 Mathare United Women (Utalii Grounds,  10 am)
Zone B
Saturday, 16th January 2021
S.EP Girls 2-1 Trans Nzoia Falcons (Kotieno Primary School, 12 pm)
Kisumu AllStarlets 0-0 Nakuru West Queens (Moi Stadium, Kisumu,  12 pm)
Zone A
Sunday, 17th January 2021
Kayole Starlet 3-4 Zetech Sparks (Stima Members Club, 12 noon)
Gaspo Women 0-0 Kibera Girls Soccer Academy (Stima Members Club,  2 pm)
Zone B
Sunday, 17th January 2021
Oserian Ladies vs Wadadia (Oserian Grounds, 12 noon)
Vihiga Queens vs Eldoret Falcons (Mumias Sports Complex, 12 noon)
Round 4 Fixtures
Zone A
Wednesday, 20th January 2021.
Zetech Sparks vs Makolanders (Stima Members Club, 2 pm)