Football Kenya Federation has for the first time lined up a five-day course for referees' assessors and match commissioners in Machakos, in partnership with World Governing Body, FIFA.
The course has brought together 29 retired referees, some of whom are actively serving as Match Commissioners, for the course which aims at bridging a gap in referees' management and supervision.
"This course will entail training our match commissioners and referees' assessors on management and supervision of their understudies," said FKF Referees Committee Vice Chairperson Anthony Makau.
"Referees Training was one of our campaign pillars before we got into office. We have endeavored to not only train junior referees at the grassroots but also improve the capacity of our senior referees and their assessors, in a bid to improve officiating levels," he added.
Also Read: CAF C License Coaching Courses take shape, Instructors' course lined up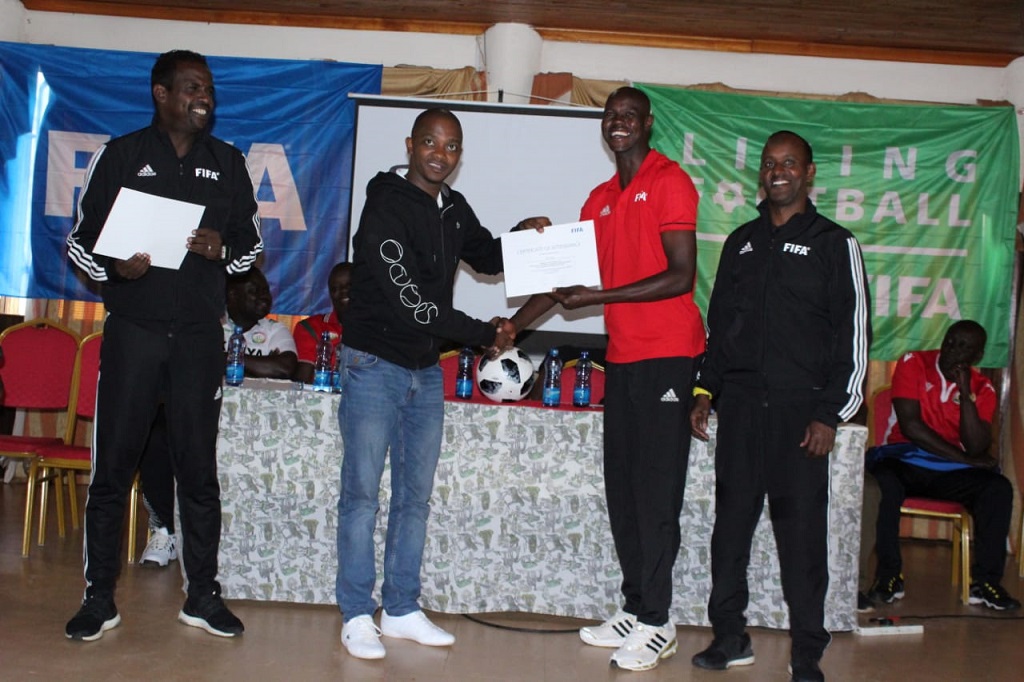 The trainees are drawn from FKF Branches across the country and will be under the tutelage of former Zimbabwean referee Felix Tangawarima, who is a member of the CAF Referees Committee and is also in charge of referees on the continent's English speaking nations.
Earlier last week, 35 Kenyan Premier League referees, some drawn from the FIFA Panel, went through a FIFA Member Association referees course and were duly certified.
Also Read: Mount Kenya region aspirants hand in nomination papers ahead of county polls