Football Kenya Federation Nairobi East County Branch has on Wednesday, December 18, 2019, held a public participation forum for its members to deliberate on the 2019/2020 Electoral Code.
The forum comes following a notice issued by FKF, through Ag. CEO Barry Otieno, to all its members to hold engagement meetings and submit their deliberations in form of minutes on or before January 8, 2020.
In Wednesday's forum, Nairobi East Secretary General Dickson Doyo took the members present through the electoral code, drafted by the FKF National Executive Committee in its meeting held on December 5, 2019. The participants offered their suggestions which will be further deliberated upon at the Federation's Special General Meeting in January next year.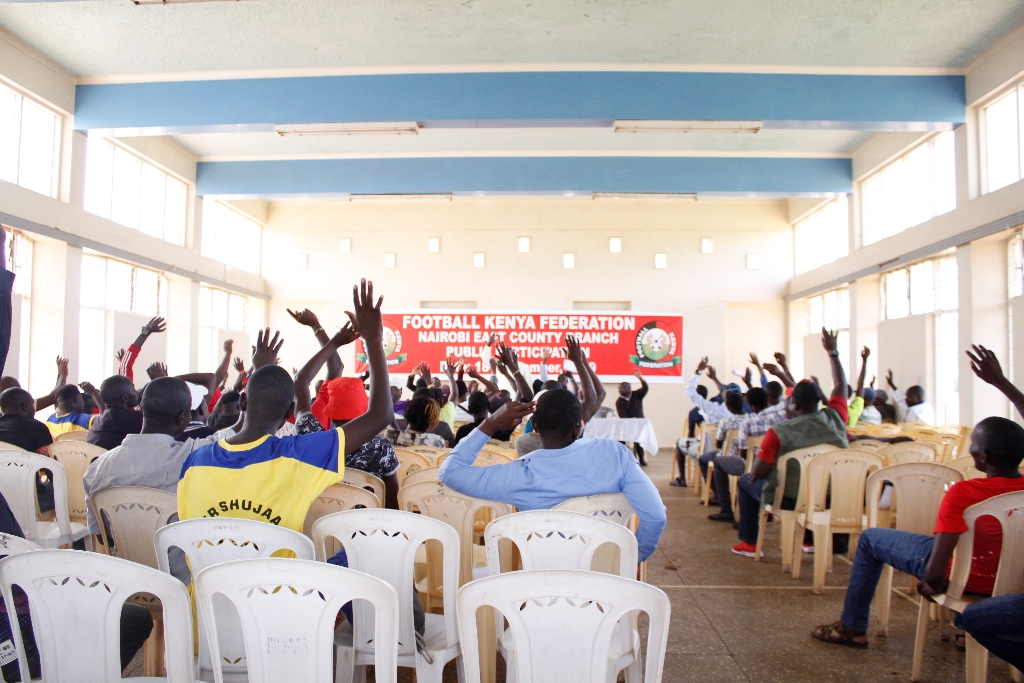 Also Read: Harambee Stars succumb to Eritrea in CECAFA semi-final match
"In its ruling last month the Sports Disputes Tribunal cited inadequate public participation as a basis for nullifying the county elections," said FKF Nairobi East Branch Chairman Michael Majua.
"We have since engaged with our members, and alongside my Secretary General, will be presenting these deliberations to the FKF CEO for approval at the SGM," he added.
Also Read: FIFA, CAF representatives in the country for consultative meetings on FKF Elections
Aberdares, Mt Kenya, North Rift, South Rift, North West Rift and South Coast Branches have so far held public participation forums, with Nairobi West Branch set to follow suit this Friday.
Upon deliberation by the NEC on the decisions by the members, a Special General Meeting will be convened, which will serve to pass a vote on the Electoral Code. The NEC shall also propose an Electoral Board, which will be up for a vote on the same day.
If passed, the Board will henceforth be mandated to conduct the repeat elections.
Also Read: FKF issues notice of Members participation on 2019/2020 Electoral Code ahead of repeat elections